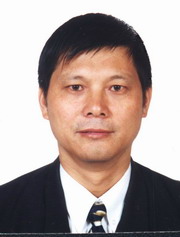 QuanZhong Lee

(Board chairman, Corporate Legal Person)

graduated from Xi'an Electronic Technology University.



Work experience:

From 1985 to now, used to be general engineer and general manager in several large-scale electronic companies and had over 20 years management experience in large-scale foreign company, joint stock company and electronic factory.



Patent achievement:


(1)

Multi-function electric switch

(patent number: 912280018), has filled blank of acousto-optic control technology. It's rewarded in the sixth patent technology achievement exhibition of China. At present, this technology has been used widely in domestic and in those circumjacent countries. Multi-function electric switch is including sound control switch, light guide switch, touch switch and body infrared switch.

(2)

No grade adjusting single transistor charge and discharge machine

, greatly improved output of recharging battery and settled the contradiction between high-speed strong current and heat of superheat. Now, large-scale manufacturer such as GP and several battery manufacturers in Malaysia, are using this technology to recharge for battery.

(3)

Air blower numerical control circuit

has succeeded in settling air blower adjusting speed circuit and the threat of user bought by high voltage, and has realized no grade adjusting to change speed or having grade angular orientation to change speed. It can be used in high-level hotel and family ornament. This patent technology has been rewarded as international golden prize in 2000 Australia's international scientific and technological fair.

(4)

Integrated intelligent computer power device

(patent number: 032745958), is world initial to integrate computer power and UPS, at the same time, to add intelligent control, which makes computer attain a ideal state in factors of power, UPS, intelligent storage, automated shutdown. It realized to integrate all functions in standard computer power box. Its appearance will be a revolution in the field of computer power device.

(5)

Alternating and direct current power reserve device

, is designed for present computer user whose power need be upgraded. After equipped this product outside of normal ATX power, it can realize to save data and shutdown automatically as power is broken.